Car rental advantages
Renting a car with us will give you remarkable advantages.
Secure

When renting a car with us we do not ask for your credit card details. You pay when you pick up the car.
Economic

We offer our clients economic prices in car rental.
Easy

Following three steps, in just a moment you can rent a car.
Quality

New cars for rental, being maximum two years old.
Service

Our team will kindly assist you in the process and respond to your questions.

3steps2rent.com offers economic car rental service via internet. The cars for rental we offer are always new, maximum one year old. The reservation process is fast and easy. Follow three simple steps in order to check our prices and request your car hire online. If you have any questions or wish to make any changes in your reservation, please contact our customer service.
Reservation request
Request car rental in three simple steps.
First Step.

Select the pick up and drop off location and dates in order to see the car models and prices.
Second Step.

Select the car type that best suits your needs.
Third Step.

Fill out the form and send it. You will shortly receive an e-mail with the booking confirmation.
Economic car rental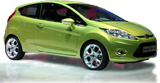 The company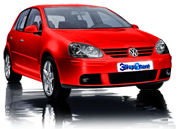 3Steps2rent is the fastest, the most economic and most secure way to rent a car online. In only three steps you will be able to request a car hire from home.

We work with the main companies in the rent a car sector offering an extensive network service in cities, airports, train stations and ports in Spain, rest of Europe and The United States. All of this with the guarantee and plenty of experience of a company that offers car rental services from the year 2001 to thousands of clients satisfied with a direct and human treatment.

If you need a car rental for your vacation or business trip, please check our prices and you will be amazed.
Check your reservation
Enter you e-mail and reservation number to check the status of your request.